The Kelly Sellier vs. Retourne — Which One Will You Choose?
The Kelly Sellier vs. Kelly Retourne debate is a tale as old as time. While both styles have die-hard fans, we believe both are wonderful additions to any wardrobe. When it comes to similarities, both the Kelly Sellier vs. Retourne come with detachable shoulder straps that allow for hands-free carry. They both take anywhere form 18-24+ hours to make and are crafted by one single artisan. Now let's dig a little more into what makes these two styles different.
The Kelly Sellier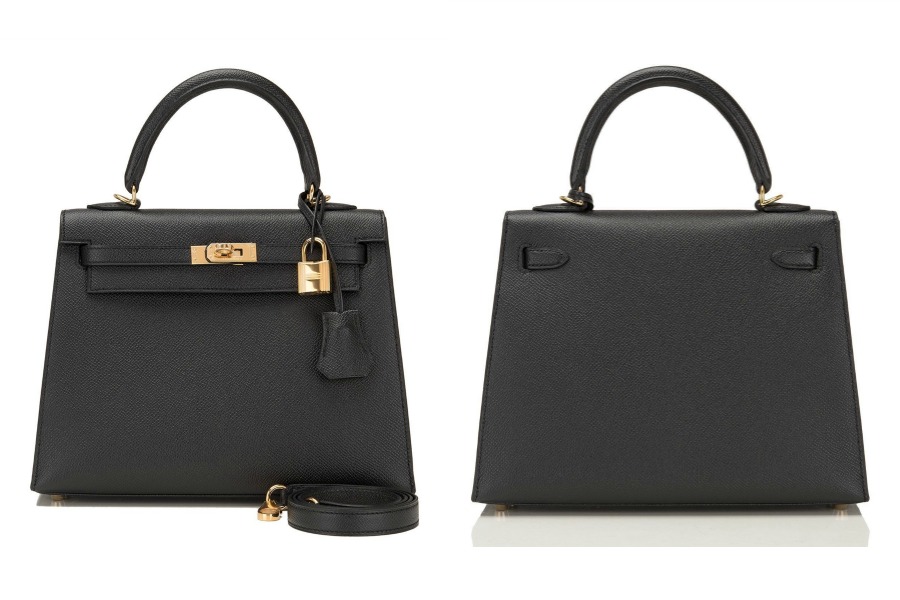 Sellier means "Saddler," and this was the first style to be designed and made popular by Princess Grace Kelly.
You can differentiate a Sellier from its counterpart by the sharp edges and visible stitching.  Although the edges make this style appears larger, its lack of flexibility actually fits less than the Kelly Retourne. To achieve this rigid appearance, Hermes uses harder leathers to craft the Kelly Sellier, such as Epsom or Box.
Visually, the Sellier has a more structured look, with many people saying this is the more formal handbag of the two. Because of its craftsmanship, the Kelly Sellier has a higher cost than the Retourne.
The Kelly Retourne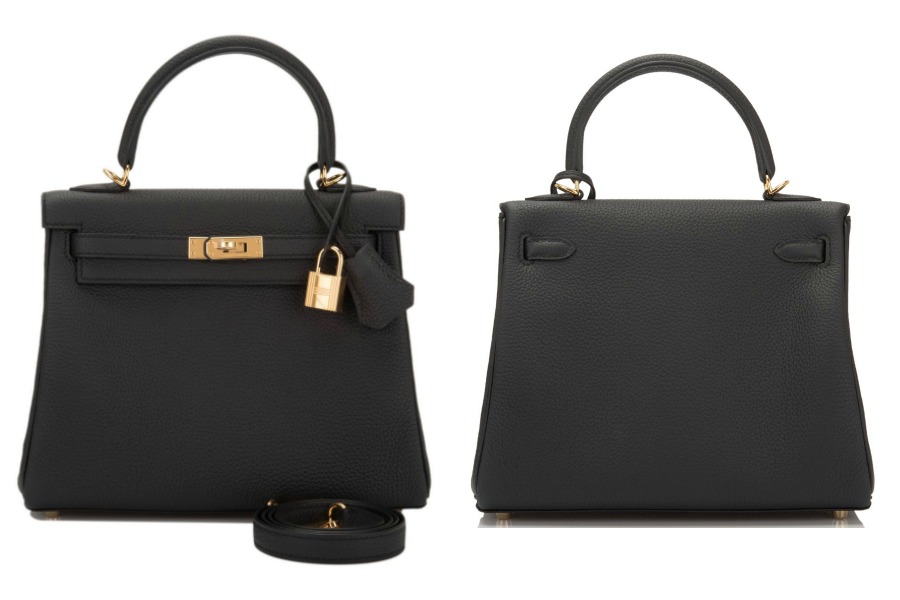 Technically, all Kelly bags start off at Sellier, but for Retourne bags, the artisan will turn the bag inside out. Hence the name, which literally means "reversed." This is why this Kelly doesn't have visible stitching, but piping instead, just like the Hermes Birkin. This style of bag is also referred to as "Souple."
This supple look gives the Kelly Retourne a more casual feel. This sloucher style of Kelly is made from softer leathers, like Chevre, Togo or Clemence. Because of this, Kelly Retourne bags can sag over time, especially if overloaded.
See: Hermes Leathers and Skins
Which one is right for me? The Kelly Sellier vs. Retourne?
The answer is, it depends. Depends on your personal preference and on your lifestyle. If you prefer a more formal, structured look and don't mind foregoing the extra space, then the Sellier is for you. If you plan on wearing your Kelly with more casual outfits, then the Retourne is for you.
Both styles are timeless classics that you can enjoy for many years to come. Visit Madison Avenue Couture to find the perfect Kelly bag to fit your style. Visit us online or make an appointment to join us at our Manhattan showroom.