Why Is Hermès' Himalaya Bag So Coveted?

Hermès' 
holy grail bag is the
Himalaya, and with one glance it's easy to see why. 
The Himalaya is, for many Hermès lovers, the ultimate bag to own. They are unique, unrivaled in design and construction. They are a symbol of refinement and success, as only Hermès VIPs have access to them. And they are highly collectible, increasing in value over time due to their rarity. Production of Himalaya bags have decreased as demand has increased.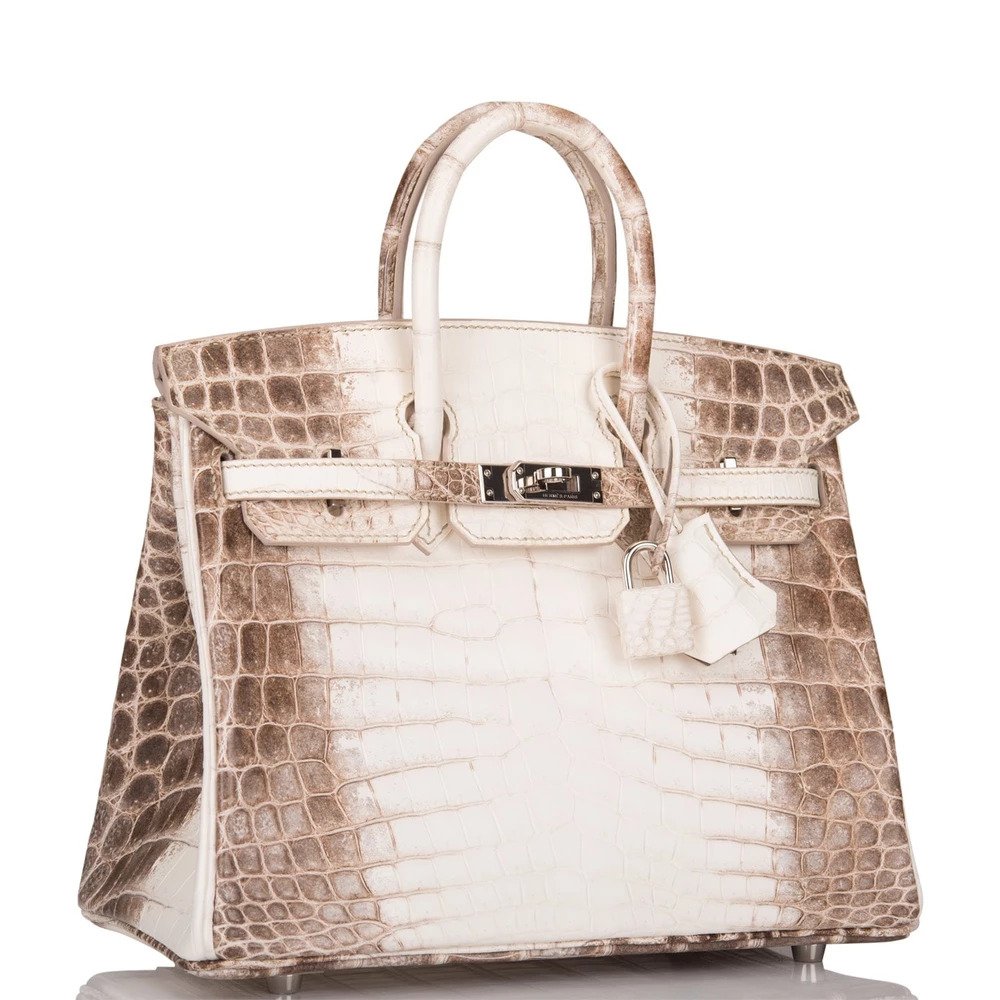 The Himalaya Birkin is made of Nilo crocodile. One funny misnomer is that people assume the name means the skin is derived from that area, but it is actually in reference to how it has been painstakingly dyed in a way to make it look like the snow capped Himalaya mountains.  
As you can see, the skin is a smoky grey/brown at the side – the bottom of the mountains – and it gradually gets lighter until it becomes a pearl white – representing the snow caps.  This effect from dark brown/grey to white is a time consuming and arduous task and can only be done by a true artisan. In some cultures the Himalaya bag is called an "albino," denoting its purity and whiteness.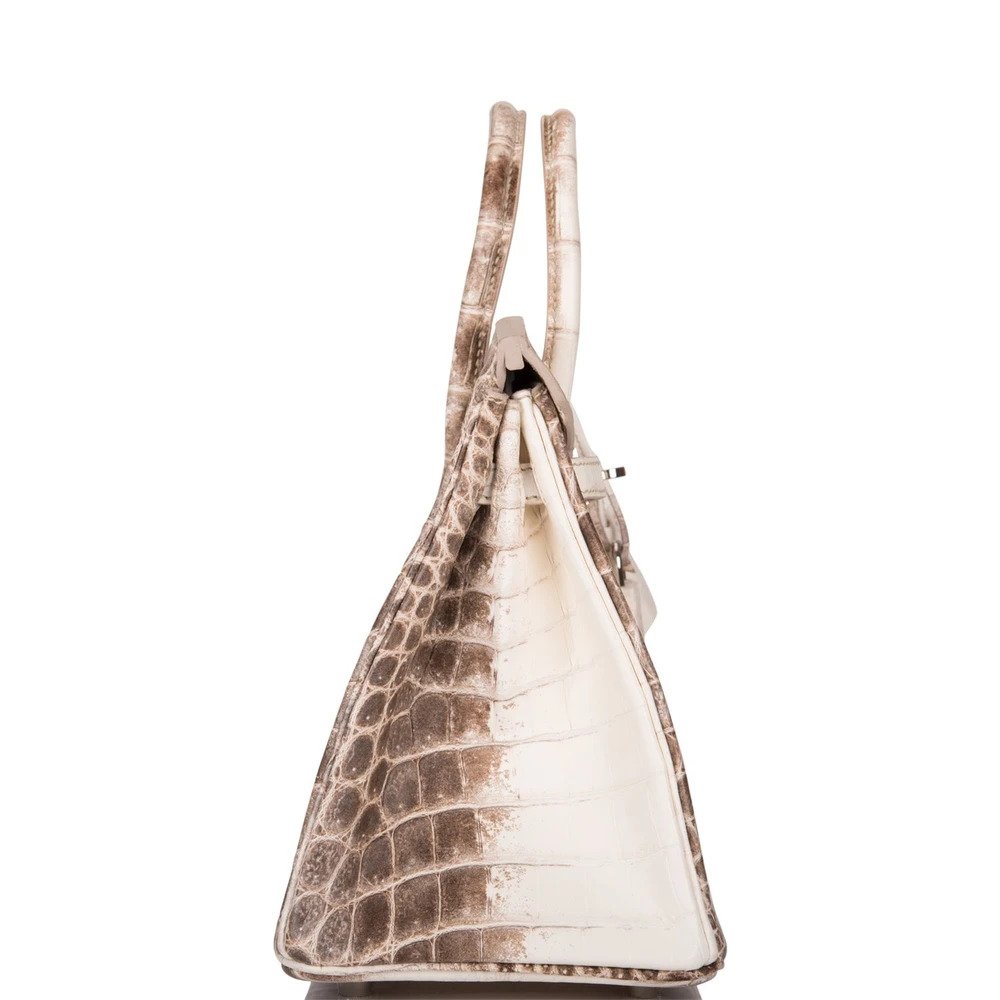 As it is made of Niloticus crocodile, the scales tend to be larger than alligator or porosus (a saltwater crocodile). This enables greater symmetry on the sides of the bag and an evenness in the middle. Also, the Himalaya has a matte finish, so there is no reflection or distraction from light. The bag is accented with palladium hardware (which can be encrusted with diamonds), again ensuring the focus of the eye is on the bag and its design.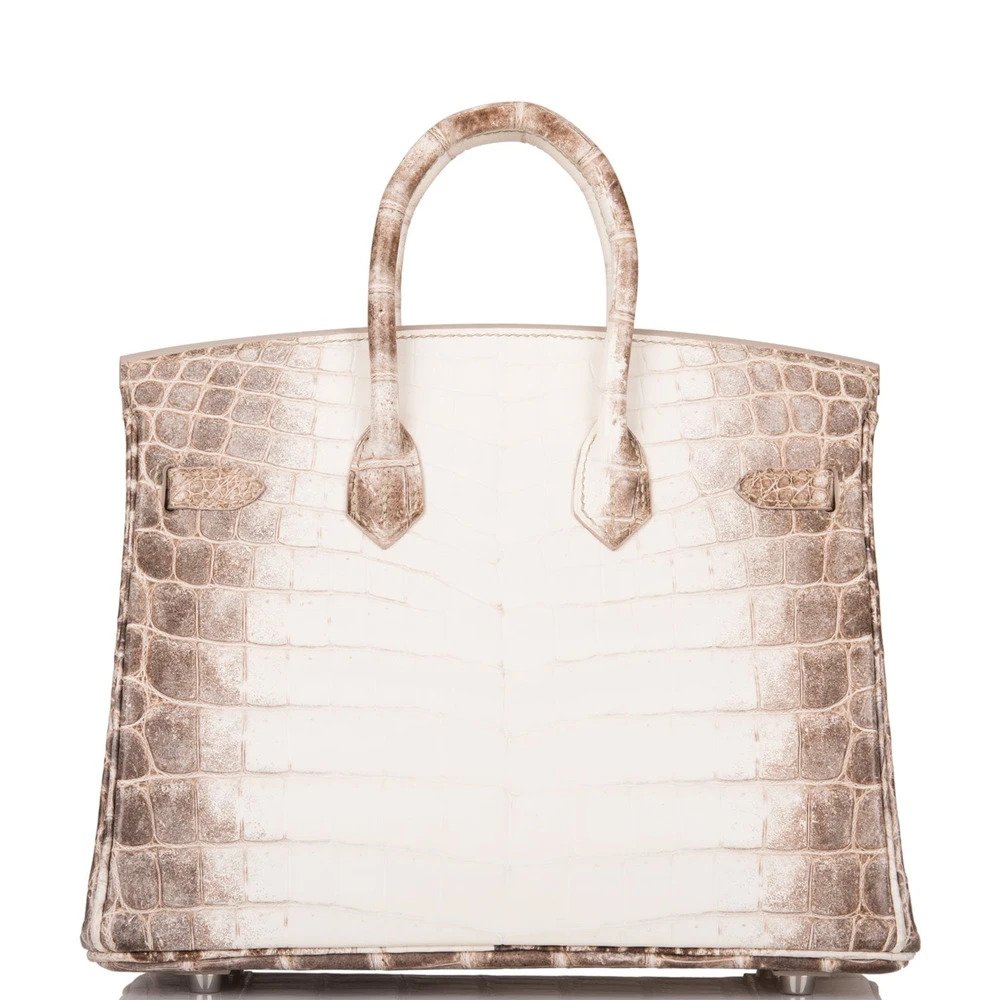 The Himalaya was first introduced as a Birkin. Over the years, Hermès has offered the bag in sizes 25cm, 30cm and 35cm. Responding to demand by collectors, Hermès introduced the Himalaya Kelly. It comes in sizes 25cm, 28cm and 32cm. Hermès also has produced the Himalaya Constance and Plume.
Trying to get this bag at the store is practically impossible, unless you are a very special Hermès client. But you can get a new Himalaya 30 and a 25 here at Madison Avenue Couture.